Sunday, June 8th, 2014
Choson Exchange has posted the marketing flyer for the 4th annual Rason International Trade Fair. I repost a larger scan below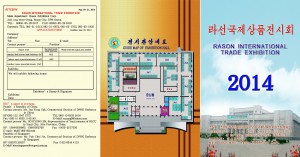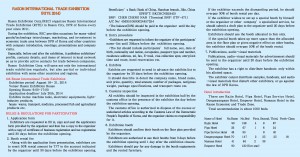 The 2014 flyer text is nearly identical to the 2013 flyer. All of the names/contacts/accounts/prices are identical. The only difference that I noticed was that two of the domestic phone numbers for the Rason Exhibition Corp. have changed.   Two more remained unchanged.
Here are the event details:
4th Rason International Trade Fair
Exhibition Period: August 18-21, 2014
Venue: Rason Exhibion House
Opening Hours: 9:00-17:00
Application Deadline: July 20th, 2014
Here are posts on previous Rason International Trade Fairs: 2011, 2012, 2013.