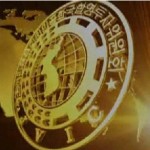 Click image above to see KCNA video of interview with Yun Yong-sok, vice department director of DPRK Joint Venture Investment Committee
According to KCNA (2012-3-23):
The Democratic People's Republic of Korea is willing to further improve its environment for foreign investment, Yun Yong Sok, a vice department director of the DPRK Committee for Investment and Joint Venture, told KCNA.

He said:

The nation's economy is gaining momentum, with many industrial establishments and power stations being built across the country.

It is a consistent policy of the DPRK Government to enhance economic cooperation with other countries, while beefing up its self-reliant national economy.

In December last year, the government amended investment-related laws, including the DPRK Law and Regulations on Foreign Investment, laws on joint venture and joint collaboration and the Law on Foreign-funded Businesses and Foreigners' Tax Payment, in step with the nation's developing economy and international practices.

It enacted the law on economic zone on Hwanggumphyong and Wihwa islets in the River Amnok and revised and supplemented the law on the Rason economic and trade zone.

The joint development and management in the two economic zones takes on a new way of cooperation. Now it has been under way in a creditable way, driven by the active efforts of both sides of the DPRK and China.

Contracts on joint venture and joint collaboration have been on increase with the investment environment changing for the better.

Rare earth abundant in the country and infrastructure projects lure foreign investment in the DPRK.

The committee will pay deep attention to ensuring the interests of foreign investors, while invigorating the exchange and cooperation with governments, investors and businesses.
In other news, KCNA has adopted the American colloquialism "beefing up".