Wednesday, April 27th, 2016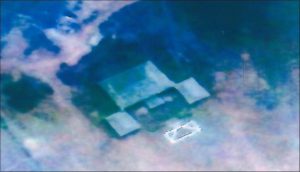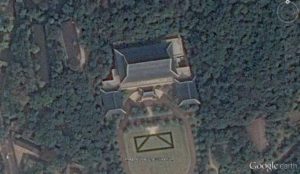 Pictured above: (Top) South Korean military image of the replica blue house built in North Korea (Bottom) A Google Earth satellite image of the Blue House in Seoul.
The South Korean military is reporting that the North Koreans have built a replica of the Blue House in "Dewonri/Daiwonri". According to the Japan Times:
North Korea is preparing to blow apart a replica of South Korea's presidential Blue House on an artillery range outside Pyongyang, in an apparent propaganda exercise, the South's military said Wednesday.

An official with the Joint Chiefs of Staff in Seoul said the North's military had been detected building the half-sized replica at the Daiwonri range near the capital earlier this month.

"The North is apparently preparing to showcase a mock attack on the Blue House using the replica as a target," the official said.

Around 30 artillery pieces, hidden under coverings, have been brought to the range.

"The exercise is believed to be aimed at stirring up hostility against the South, summoning up loyalty (to leader Kim Jong Un) and fueling security concerns in the South," the official said.
I refer to this area as the "Taewon-ri (대원리) Artillery Range", and I have previously written about it at NK News here. The Americans call the location "Sungho Dong Military Training Area".
The South Korean military also released a second photo: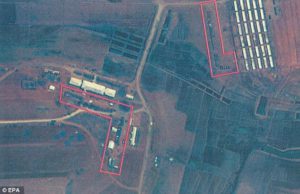 You can see this location on Google Earth at 38.944429°, 125.886490°, however the replica Blue House is too recently built to appear on Google Earth imagery.