UPDATE 1 (2015-7-10): New Google Earth satellite imagery (2015-5-20) shows the completed Satellite Control Center: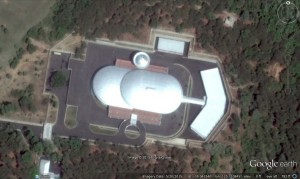 ORIGINAL POST (2015-5-4): On May 4, 2015, Rodong Sinmun reported that Kim Jong-un visited the "Newly-built General Satellite Control Centre".
Imagery release on KCTV helped me identify the facility on commercial satellite imagery: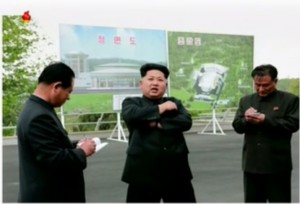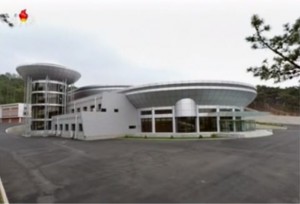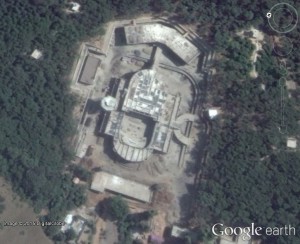 This is one of several large construction projects in Pyongyang that I have had my eye on for some time (I thought it was a new theater or stadium).
The new satellite control center is located in the Pothonggang District of Pyongyang. The size of the mission control room is approximately 570 square meters. Other facilities in the building, according to the DPRK media, include a revolutionary history room, auxiliary display and control room, and optical observation room, E-library, lounge, conference room, offices, dining room and bedrooms.
Based on commercial satellite imagery, construction began sometime between 2014-4-13 and 2014-7-3, meaning that if completed, construction took nearly one year.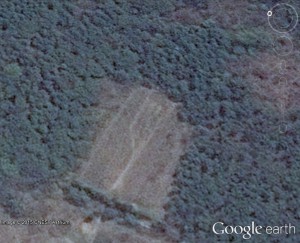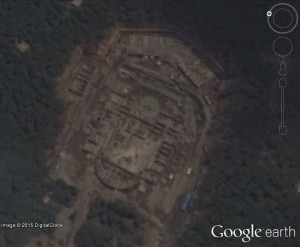 This new control center may also be the administrative home of the National Aerospace Development Administration. Construction of the new satellite control center began shortly after NADA was publicly announced last year.
If completed, this new facility raises a question about the status of the older satellite control center in Ryongsong District at the Second Academy of Natural Sciences.