Update: Today the New York Times reports that the North Korean government has agreed to broadcast the New York Philharmonic's Pyongyang concert live on state television.  Why is this interesting? First of all, this means that the US national anthem, and many other beautiful songs, will be played over North Korea's airwaves–probably for the first time.  Secondly, communist countries are typically very hesitant to broadcast anything live.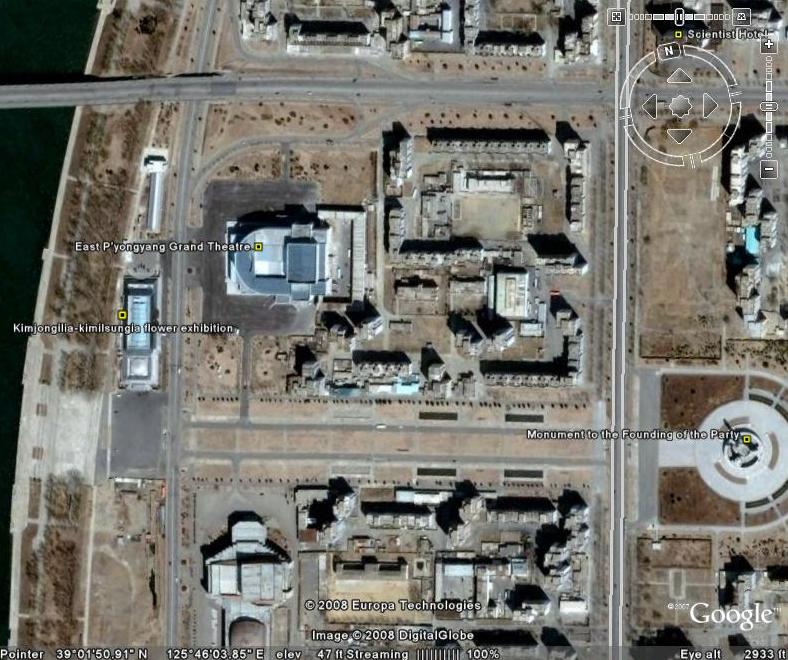 The concert will take place in Pyongyang's East Theater, located in the Munsu district on the east side of the city.
One thing is for sure, Politics aside, the performance will certainly be more interesting than the concert South Korea's Shinhwa and Baby V.O.X. put on in Pyongyang! 
Original Post: 2/7/2008 
Today the New York Times (link requires free registration) ran a story on who will be broadcasting the New York Philharmonic's concert in Pyongyang…
The New York Philharmonic's concert in North Korea on Feb. 26 will be broadcast that evening on [New York's local PBS station] WNET, Channel 13, and distributed two days later on PBS, broadcast officials said Wednesday.

In an unusual arrangement, ABC News will cooperate with WNET, New York's public television station, to produce the broadcast.

Because of the time difference, the concert will actually take place before dawn New York time on Feb. 26. A live broadcast will be made available for any takers by EuroArts Music International, which produces and distributes classical music programming and has the rights to the broadcast outside South Korea.
The most interesting part of the story, however:
One place where the broadcast is still uncertain is North Korea itself. Government officials there have not said whether the concert will be shown on local television, according to Eric Latzky, the Philharmonic's spokesman.

Given North Korea's deep isolation and the government's tight control over its citizens, the broadcast issue is of crucial interest. Orchestra officials said they had pressed hard to have the concert shown on North Korean television, to ensure that it would be heard by more than just a small audience of dignitaries. The broadcast of any event from North Korea is rare.
You can read the stories here:
Concert in North Korea to Be Broadcast Live
New York Times
Daniel Watkin
2/19/2008
PBS Will Broadcast Concert From North Korea
New York Times
Daniel Wakin
2/7/2008