UPDATE 2 (2013-2-25): HRNK and DigitalGlobe (Jospeh Bermudez's team) have published an update on Camp 25. Download the PDF here.
UPDATE 1 (2013-2-11): This was picked up by the Daily NK, RFA, and the Global Post.
ORIGINAL POST (2013-2-11): A couple of weeks ago I wrote about the possible expansion of incarceration facilities next to Kwan-li-so No.14 in Kaechon.
Unfortunately, Kwan-li-so No. 14 is not the only facility to see growth. New Google Earth satellite imagery of Kwan-li-so No. 25 (Chongjin) show that this facility has expanded as well. Here is an initial overview: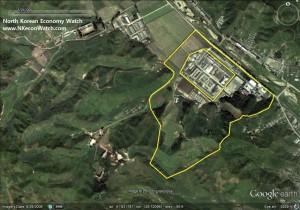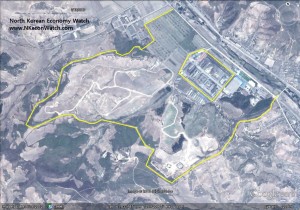 Pictured Above (Google Earth) are two pictures of Kwan-li-so 25. The top image is dated 2006-8-29. The lower image is dated 2012-5-18.
As you can see, in the lower image, the security perimeter has been expanded on nearly all sides. There are additional guard posts around the perimeter.
There has also been quite a bit of construction within the facility. The entrance to the compound has been moved to the main road. A few of the buildings have been renovated. There also appears to be a new green house.
The largest construction project at the camp remains a mystery to me: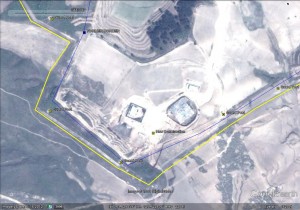 As far as I am aware, Joshua was the first person to spot this camp on Google Earth. He has some additional information on the facility which you can read here.
I am sure there is much more to say, but it is 3:20am for me. I am off to bed.