Kim Jong-il Flies: Recently KCTV has broadcast many videos on the life and work of Kim Jong-il. One of these videos was on Kim Jong-il's contributions to the theatrical and cinematic arts.  In this video, Kim Jong-il can be seen riding in a plane while he scouts out locations for movie sets: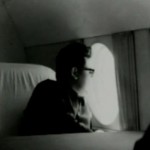 I have watched more North Korean television footage than a healthy person should, but this was the first video footage I had seen of Kim Jong-il on a plane.
Alejandro Cao de Benos once told me that Kim Jong-il could fly fighter jets, though I have not seen any footage of that.
___________
Koryo Tours has a great Facebook Page.  Here are some of the gems that have popped up over the last few weeks:
Pasty, fast food (yum):
DPRK Tourist Card:
In the next few days Koryo Tours will be offering a brand new tourist route in the DPRK, from Rason down the East Coast to Chongjin and Mt. Chilbo, previously only accessible by charter flight from Pyongyang.
Take On Me by a-ha, North Korean Style (YouTube):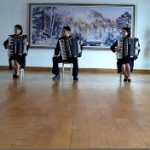 A-ha's "Take on me" performed by young accordion players from the Kum Song School, filmed in Pyongyang, North Korea December 2011. Part of multi-genre project The Promised Land by director and artist Morten Traavik. Here is more information on the video.
Ceausescu's visit to Pyongyang, North Korea in 1971: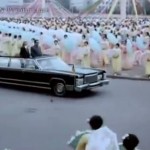 I believe this clip comes from a feature film: The Autobiography of Nicolae Ceausescu (2010) (trailer here).
___________
DPRK Gatorade: North Korea is making its own-style sports drink. Here is a link to the report on KCNA (posted to YouTube):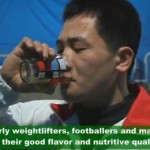 This drink is manufactured in the Kumkop Combined Foodstuff Factory (금컵체육인종합식료공장) in Mangyongdae District. Satellite image and coordinates here.