Samaritan's Purse, the US-based, religious charitable organization, has published some pictures of their recent delivery of flood relief supplies to Sinuiju.
Here is one photo: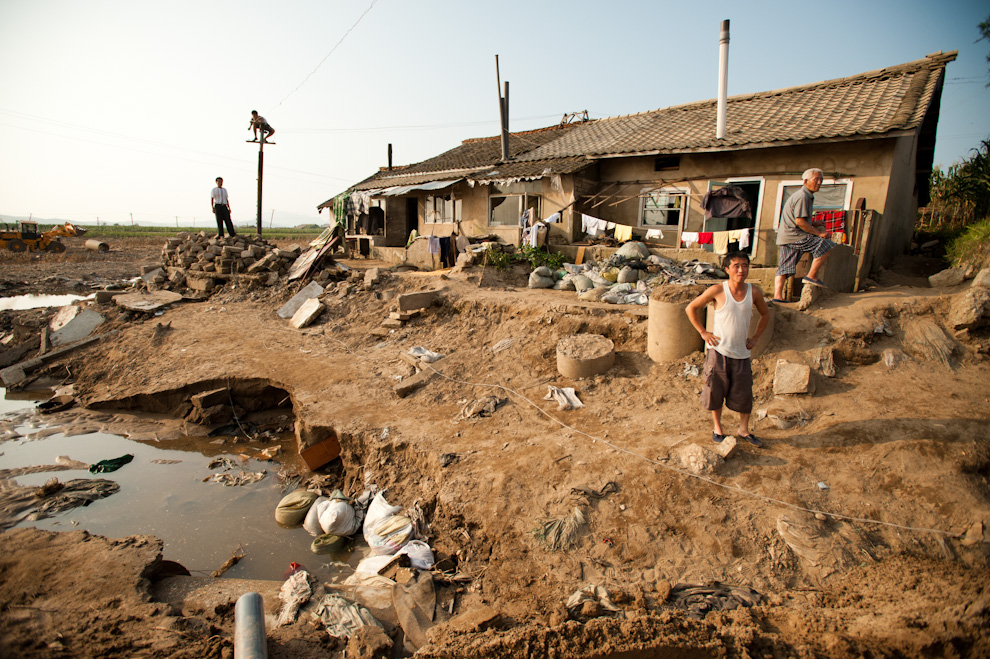 You should check out the other photos in the set here.
Here is a video they produced before takeoff.
Samaritan's Purse is delivering a portion of the US government's $750,000 flood relief campaign.
Additional information:
1. South Korean aid in response to the flood. China sends aid.
2. Video of Sinuiju. Official Chinese and DPRK photos of the flooding.
3. Here are previous posts about Samaritan's Purse in the DPRK.