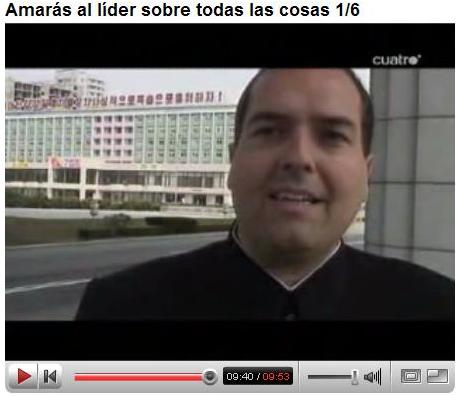 DPRK watchers are generally familiar with the Korean Friendship Association (KFA) and its president, Alejandro Cao de Benos.  Alejandro has joined the rest of the DPRK blogging community and launched his own blog (in Spanish).  His blog is here.
He only has a few posts so far, but he has several pages typed up on an argument he is having with a journalist from the Spanish television station, Cuatro (4).  Apparently, Alejandro took some Spanish journalists on a recent KFA delegation, and like other journalists/film makers he has delt with (here and here), he did not like their final product.
The entire show "Love the Leader of all Things" can be seen on YouTube, but it is in Spanish: Part 1, Part 2, Part 3, Part 4, Part 5, Part 6.
Here are Alejandro's comments about the show.