Several days ago, the Daily NK reported on the reconstruction of a few elite compounds in the DPRK.  See the previous post here.  Satellite imagery on Google Earth also reveals that a compound in Wonsan has been refurbished.
Wonsan compound 2002
(click image to enlarge)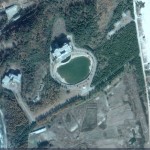 Wonsan compounf 2009
(click image to enlarge)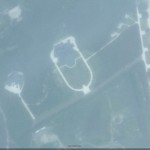 Although the satellite imagery for 2009 is not particularly clear, it is easy to observe that the main complex, in the center of the screen, has been rebuilt and modernized.  There is no more lake.  It also appears that several beach guest houses or cabanas have been built on the eastern shore.
Given the sum of my knowledge about this particular location (which is minimal), I believe this compound is intended for use by KPA officials.  This is because it is located across the Wonsan Bay from a much larger elite complex for members of the Worker's Party. See the map below: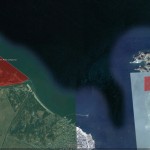 Additionally, this site has been the location of two high-profile artillery tests by KPA units 681 and 851. See here and here.
If you are aware of any publications which discuss this compound, please let me know.