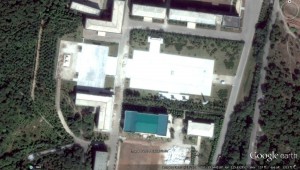 Pictured above: Security University of the DPRK (formerly "University of KPA Unit 10215″) in Mangyongdae District (39.044446°, 125.633676°)
KCNA has announced the unveiling of new statues of Kim Il-sung and Kim Jong-il at the "Security University of the DPRK". The bases for these new statues can be seen in the satellite imagery, but the statues themselves can be seen in the official photos below: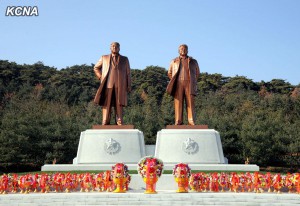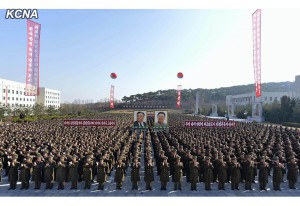 According to the article:
Present there were Kim Ki Nam, Choe Thae Bok, Pak To Chun, Kim Won Hong, Jo Yon Jun, and commanding officers of the Ministry of State Security, officials of security organs at various levels and teachers, students and employees of the university and their families and officials and those of meritorious services of units which contributed to erecting the statues.
Kim Jong-il last visited this facility on May 5, 2009. Kim Jong-un has yet to make an official visit.