Apologies to readers outside the DC area, but I am posting a "local" event. I hope to see you there.
North Korean pianist, Kim Cheol Woong, who now lives in Seoul, will be performing at an event in Burke, VA. You can learn more about Mr. Kim in this New York Times article.
Here is the marketing flyer with the date, time, and location: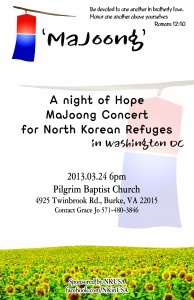 Here is the flyer in Korean (한국)
Here is a, invitation letter (PDF) from NKUS, North Korean Refugees in the USA (Homepage, Facebook).