No it does not have Tom Cruise, but it has lots of the KPA Air Force in action. The first reader to figure out at which AFB this movie was filmed wins.  Click image to watch the movie.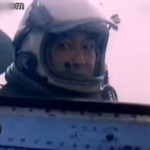 Thanks to ctigmata for sending the link.
Also, if you are interested in ordering any North Korean films, Koryo Tours has a wide selection.
Happy Holidays!