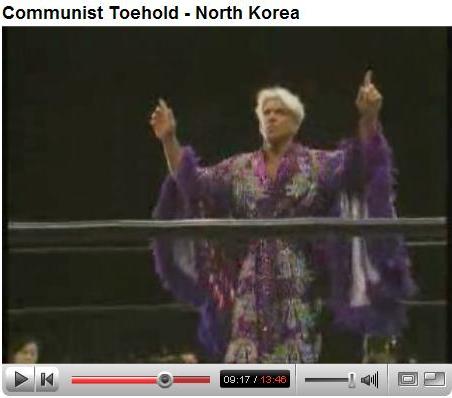 According to Wikipedia (so it must be true):
In 1995 the Japanese and Korean governments came together to hold a two-day wrestling festival for peace in Pyongyang, North Korea. The event drew 150,000 and 190,000 fans respectively to May Day Stadium. The show featured The Steiner Brothers, Road Warrior Hawk, Hiroshi Hase, Chris Benoit, and others. The main event saw the first and only match between Inoki and Ric Flair with Inoki coming out on top. Days before this event, Antonio Inoki and the Korean press went to the grave and birthplace of Rikidozan and paid tribute to him.
UPDATE: Here is the full match.
UPDATE: Ric Flair discusses the match!