1. The Leader's so bright (I gotta wear shades). Only Kim Jong-il could give a talk to a packed auditorium while wearing sunglasses indoors…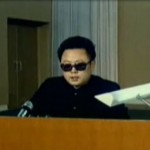 2. As an frequent scuba diver, I was surprised to see this on North Korean TV this week: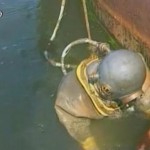 I have not seen a dive suit like this outside of a museum.  Antique dive helmets in this style sell for well over US$1,000 and most are from Russia.  It seems like the DPRK could export its aging scuba gear, use the proceeds to buy newer/safer dive equipment, and have some cash left over.  The picture was taken at the Tanchon Port, which is being renovated.
3. Poor Pororo: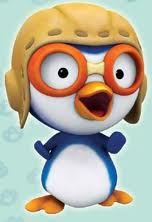 Back in early May, Pororo came out of the closet as a joint-Korean creation. With the implementation of new DPRK-US trade regulations (EO 13570), many were worried that the US was rolling up the welcome mat for Pororo videos—but he will be fine. OFAC explains why. Steve Park's importation of Pyongyang Soju will also be fine.
4. North Korean Wave: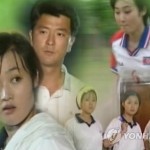 This week the DPRK launched a new television drama about its ladies national football team.  The show's premier was announced on the KCTV evening news on June 18th and so far it has aired every day this week beginning on the 19th.  I have all of the episodes (so far) on my computer, and they are very fun to watch–even without subtitles.
The show appears to be shot on location at the ladies team's training complex in Pyongyang (38.994877°, 125.811791°–right next to the Taedonggang Brewery):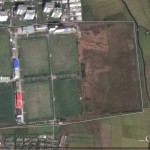 And just as interesting, this show is the first example (of which I am aware) in which KCTV seems to directly engage in product placement advertising for a foreign-made product.  Here is a series of screen shots from the first four episodes:
The coach never takes off his FILA jacket. How long before all of the DPRK's aspiring footballers want a jacket just like that one?
Interestingly, according to the FILA Wikipedia page: "Founded in 1911 in Italy, Fila has been owned and operated from South Korea since a takeover in 2007."
I have uploaded a short sassy clip of the show to YouTube.  Watch it here.  Here is a story in Yonhap about the show (Korean).