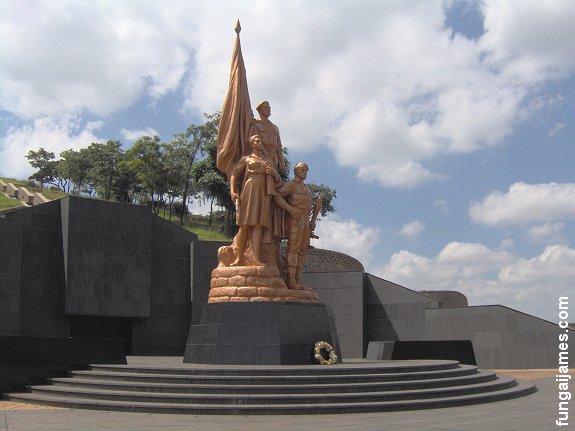 National Heroes Acre is a burial ground in Harare, Zimbabwe for all Zimbabweans who have been declared a hero by the Government.
The Government started work on the Heroes Acre in 1981, one year after Independence. The design and artwork used at the site was done by seven artists from the Democratic Peoples Republic of Korea and ten Zimbabwean Artists.
Over 250 local workers were involved in the project at the height of construction. The black granite stone used for the main construction was quarried from Mutoko; a rural area situated about 140km Northeast of Harare. The Heroes Acre is protected under the Natural Resources Act.
See the Site on Wikimapia here. 
Learn more about the site here.
*This location will be added to the next version of North Korea Uncovered (North Korea Google Earth).  If readers are aware of other construction projects the DPRK has supported, please let me know.  I am especially interested in locating the North Korean restaurants in China, Thailand, Cambodia, Vietnam, and Bangladesh.  Are there others?