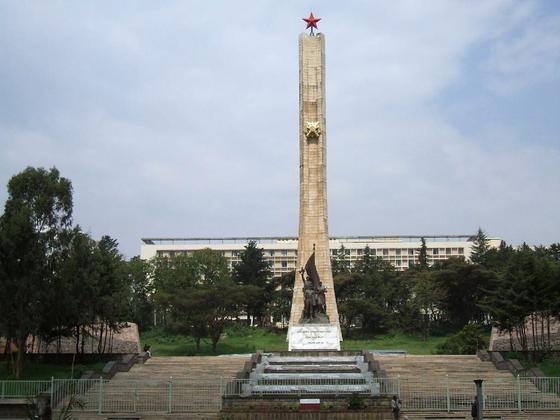 The Dialachin Monument (a.k.a. Victory Monument, Derg Monument) was a gift from Pyongyang to Addis Ababa's Derg regime in the 1970s.
You can see the location of the monument in Wikimapia here.
You can learn more about the Derg here.
See more photos of the monument here.
*This location will be added to the next version of North Korea Uncovered (North Korea Google Earth).  If readers are aware of other construction projects the DPRK has supported, please let me know.  I am especially interested in locating the North Korean restaurants in China, Thailand, Cambodia, Vietnam, and Bangladesh.  Are there others?