One of the most striking differences between North and South Korea on satellite imagery is the observable difference in forest coverage. By the end of the Korean War, the entire peninsula had experienced severe deforestation. To repair the damage to the environment, South Korea launched a massive re-forestation campaign in the 1960s and 1970s (check out this South Korean propaganda video that looks like it was made in North Korea).
In the DPRK, "Tree Planting Day" was reportedly established on March 2, 1946 (KCNA made a note of it a couple of weeks ago, as it does every year). But although lip service has always been paid to reforestation, implementation seems to have always taken a back seat to other priorities (both official and unofficial) such as food self-sufficiency, mitigating famine, mitigating a shortage of heating fuel, and the need for hard currency (exported timber).
Kim Jong-il's record on forestation seems rather limited. Despite "Tree Planting Day" and numerous annual campaigns to spruce up parks and revolutionary sites, he only visited the Central Tree Nursery twice of which I am aware (2009-10-2 and 2011-10-9) towards the end of his life. The nursery, however, did see some growth in the last years of his leadership: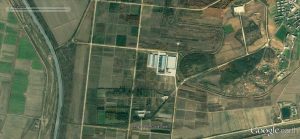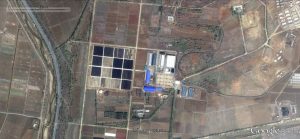 The day after KJI's visit to the tree farm in 2011, KCNA reported that work was being done at provincial level to promote reforestation (2011-2-10):
Provincial tree nurseries are being updated into bases for the mass production of saplings of good species.

The nursery in Pyongyang built a room for disseminating science and technology and the production process of the paper humus-pot equipped with modern facilities.

The nursery of South Phyongan Province newly made tall sapling production base covering at least 100 hectares and built the humus-pot production base. It is cultivating more than 800,000 saplings of dozens of species.

The nursery of North Phyongan Province completed nine construction projects including the 100-odd square meter grinding and mixing ground.

Jagang Province is pushing ahead with the construction of the nursery of the province with a humus-pot factory of hundreds of square meters, greenhouse, hostel and other public service facilities at the final stage.

The advanced sapling production technology has been introduced to cities and counties across the country.

Hundreds of millions of trees were planted in mountains of the country during the period of national mobilization for improving land administration in spring this year.
Kim Jong-un, however, has placed a high priority on reforestation. Here is an article from the March 2018 issue of Korea Magazine: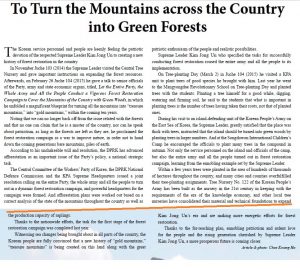 I have identified nearly 400 new tree farms and forest management stations that have been built in the DPRK since Kim Jong-un took over as leader. These facilities have been regularly featured in the official media. The effort appears to be driven by the Forestry Bureau (산림총국) under the Ministry of Land and Environmental Protection (국토환경보호성), however, the military is playing a significant role as well. The largest tree farms of which I am aware are the Central Tree Nursery (pictured above), Kangwon Provincial Tree Farm, and the Tree Nursery 122 of the KPA.
Despite the obvious proliferation of tree farms and tree planting, I could not remember coming across any significant satellite imagery showing successful reforestation projects taking root (pun intended)—until now. Pictured below is a satellite image of the area south of the town of Singye in North Hwanghae Province that contains evidence of at least five reforestation sites: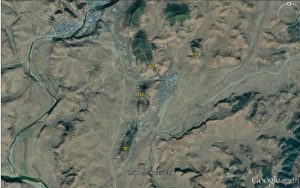 Site 1 (38.480039°, 126.524338°): Image date (Top): 2014-3-20, Image date (Bottom): 2017-11-29
Area 2 (38.477669°, 126.537321°): Image date (Top): 2007-10-4, Image date (Bottom): 2017-11-29
Area 3 (38.487852°, 126.541397°): Image date (Top): 2015-8-16, Image date (Bottom): 2017-11-29
Area 4 (38.495523°, 126.554775°): Image date (Top): 2012-11-8, Image Date (Bottom): 2017-11-29
Area 5 (38.493341°, 126.541830°): Image date (Top): 2007-10-4, Image date (Bottom): 2017-11-29
Some analysis and implications: These reforestation projects are probably not the only ones in the area, they just met the minimum standard of proof to show there was an active reforestation project going on in Singye. There are no doubt many more like this throughout the country, though I have not looked to see how other areas compare. This is the first time I remember noticing on Google Earth that forest cover was growing in North Korea in any significant way (They have also been planting trees along the railroad tracks for several years, but that is not reforestation).
All of these projects are on hills, and this makes sense from a forestry perspective (keep the mountains from eroding into the riverbeds). However, in North Korea many of the hillsides are being used for agriculture. In the images above it is unclear if the hillside plots are under the purview of cooperative farm production quotas, or if they are one of several kinds of "private plots" that farmers use to supplement their diets/income. Either way, the growth of forest cover means a reduction in farm-able land, and this is likely going to have some significant effects on land allocation politics at the local level.
As forest cover grows under the national plan, cooperative farms will have to reallocate a smaller number of land parcels among a fixed number of workers. If the forests grow to reclaim land from private plots, farmers who had grown accustomed to their hillside property will have to figure out how to share remaining land with their neighbors, or move to another location. I imagine both of these processes can get messy, and perhaps the reforestation project is receiving mixed reviews at the local level (depending on its effects on individual farmers).
This forestation policy also raises questions with regards to food supply and the growth of the informal economy in North Korea, but these questions are beyond the scope of this humble blog post. Maybe later…
NOTE: I have published some of the blog post below in Radio Free Asia (in Korean) here. The RFA article contains additional reporting that is not part of this blog post, and some of the information in this blog post may not be in the RFA article.