Other outlets have already covered the recent flood damage using satellite imagery (see here and here).  I added one small contribution in Radio Free Asia today…Here is a satellite image of the Musan Market (무산시장) taken before and after the recent flooding: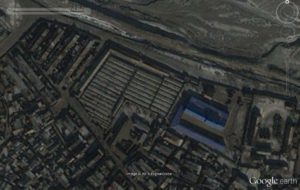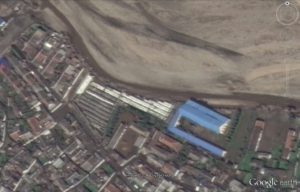 Images: Google Earth. Top: 2014-1-13, Bottom: 2016-9-14
Nearly half of it was washed away when the river rose.
I will have more to say on this topic after the holidays.