Pyongyang's construction boom is taking its toll on some of the city's most historic landmarks. Recently while perusing on Google Earth I noticed one of central Pyongyang's most unique (and old) buildings had been torn down.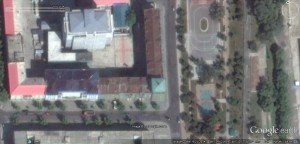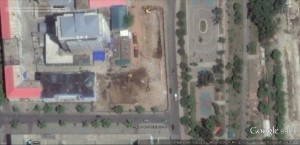 Here is what the building looked like before it was torn down (Source: Kernbeisser):
At the time it was torn down, it housed the Taedongmun Restaurant (대동문식당), Student Library (학생도서관), Fishing Tackle Shop (낚시도구전문상점), and allegedly some kind of driving offenses office.
This was one of the first buildings to be constructed in Pyongyang following the Korean War. Images of the new building can be found in North Korea Caught in Time by Chris Springer (p80):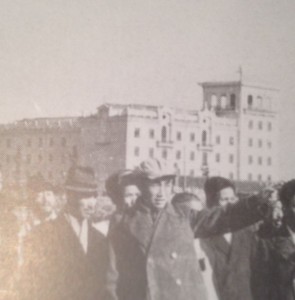 It appears to have been built even before most of the buildings on Kim Il-sung Square.
A fellow North Korea enthusiast was able to provide some (actual) rare images of the building being torn down:
I was also able to dig up a declassified CIA report published on 1959-5-14 (Slightly edited to improve reading experience) that contained some information on the building when it was constructed: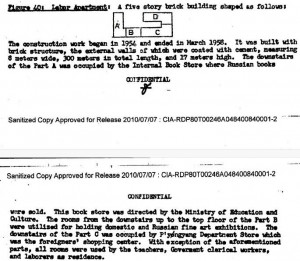 Obviously the "D" wing was torn down sometime between 1959 and 2000. After the elimination of the original "D" wing, newer construction gave the building a distinct "L" shape.
Many apartment buildings in Pyongyang are being torn down. To see what will replace them, we will have to wait and see.