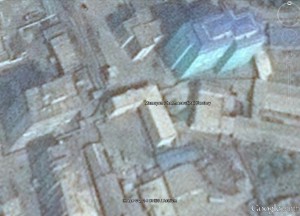 Pictured above: The Mannyon Pharmaceutical Factory in North Korea which produced the banned medicine.
According to Vietnamnet Bridge:
The Bureau of Food Safety of the Ministry of Health on Wednesday decided to take Angunguhwanghwan (안궁우황환), a functional food produced by North Korea, off the market. It will also destroy all of the products, which contained high concentrations of mercury, arsenic and lead.

Test results of this product revealed that it contained mercury and arsenic exceeding the allowed limits. The Central Institute of Drug Testing collected the samples from the LC Tacy Red Ginseng Showroom in Hanoi.

The bureau has asked the firm to stop circulation, revoke and destroy the Angunguhwanghwan product and report the results to the department before August 29.

The product, produced by the Korea General Mannyon Health Corporation Chongryu No2, North Korea, was imported by Mannyon Vietnam. The product was licensed by the Bureau of Food Safety in July 2013.

As reported by the importer, it imported 30 boxes of this product in June 2014, with the purpose of introducing it to the local market. Four of the boxes were tested.
Here is a photo of the product: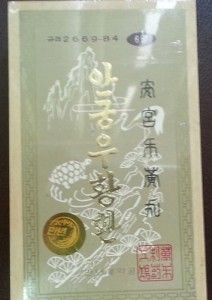 Read the full story here:
N. Korean functional-food item taken off market
Vietnamnet Bridge
Le Ha
2014-8-29