Last week the Nautilus Institute posted a paper on the DPRK mining industry written by Choi Kyung-soo.  You can see the full report here.  A couple of the mine locations were incorrectly reported, so I thought I would correct the record (as I understand it), as well as offer coordinates and satellite imagery of all the facilities mentioned in the paper: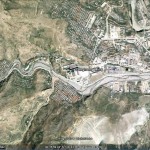 Sangnong Mine (상농광산)
40°36'0.38″N, 128°43'35.40″E
Sangnong Worker's District, Hochon County, South Hamgyong Province. According to the paper, the mine is located in the "Dancheon district of Hamgyeongnam-do".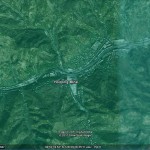 Holdong Mine (홀동광산)
38°52'18.15″N, 126°26'21.98″E
Holdong Worker's District, Yonsan County, North Hwanghae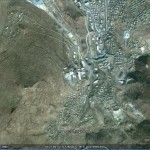 Hyesan Youth Mine (해산청년광산)
41°21'52.36″N, 128° 9'28.35″E
Hyesan City, Ryanggang Province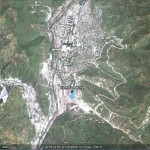 Komdok (Geumdeok) Mine (검덕광산)
40°55'9.41″N, 128°49'13.76″E
Kumgol-dong, Tanchon, South Hamgyong Province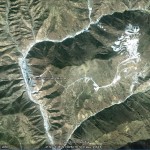 Taehung (Daeheung) Mine (대흥청년영웅광산)
41° 4'24.63″N, 128°51'4.68″E
Taehung-dong, Tancheon City, South Hamgyong
Musan Mine Complex (무산광산련합기업소)
42°14'16.22″N, 129°15'59.70″E
Musan, North Hamgyong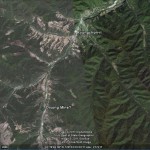 Oryong Mine (어룡광산?)
42°18'13.59″N, 129°22'51.70″E (estimated)
According to the paper, the Oryong Mine is near Ryungchon-ri (42°20'18.19″N, 129°24'39.48″E) in Hoeryong and opened in 2007. The satellite imagery of the area is from 2006 and shows an area under construction near the village. Another source claims this mine is located in Obong-dong, closer to the city of Hoeryong and is a uranium mine.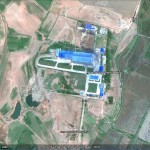 Jongchon Graphite Mine (정촌광산)
37°55'7.23″N, 126° 6'49.34″E
Jongchon-ri, Yonan County, South Hwanghae.  The paper claims the mine is located in "Jeongchon-gun", which does not exist.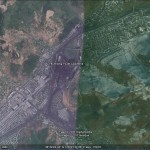 2.8 Jiktong Youth Coal Mine (2.8직동 청년 탄광)
39°29'42.68″N, 126° 2'3.50″E
Jiktong, Sunchon, South Pyongan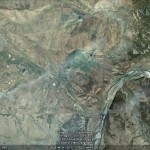 Kogonwon (Gogeonwon) Mine (고건원탄광)
42°40'25.03″N, 130°12'47.28″E
Kogonwon Worker's District, Saepyol County, North Hamgyong Province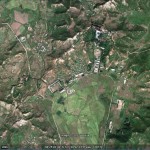 Apdong Mine (압동광산)
38°25'6.96″N, 127°21'8.17″E
Apdong-ri, Phyonggang County, Kangwon Province