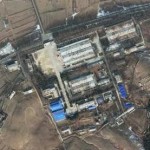 Pictured Above: The Taesung Machine Factory featured in the most recent issue of KPA Journal.
I have been pretty busy this week, but I wanted to put up a quick link to the latest issue of KPA Journal. This issue focuses on the Tae-sung Machine Factory. The issues also contains addendums, corrections and other publications of interest.
Have a good weekend!