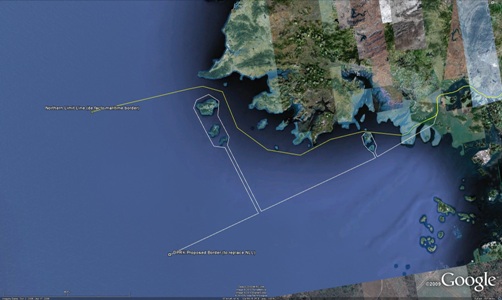 According to Reuters:
The "Northern Limit Line (NLL)" off Korea's west coast, a legacy of the 1950-53 Korean War, has been the site of several deadly clashes in the past, and with tensions running high after the corvette Cheonan exploded and sank, the chance of new skirmishes has risen.
It was unclear if the violations were intentional, but some of the fishing boats were known to be operated by the North Korean military, South Korea's Yonhap News quoted spokesman for the Joint Chiefs of Staff, Park Sung-woo, as saying.
"We've confirmed that the North Korean military is operating fishing vessels on the side, but we haven't yet established whether those ships were equipped with heavy weapons," Park said.
In all of the roughly 20 cases so far this year the ships retreated after warnings by the South Korean navy, he said.
A team of international investigators, led by South Korea's military, said in May that a North Korean submarine torpedoed the Cheonan, presenting evidence that included parts of the weapon recovered from the site of the incident.
Pyongyang says the incident was fabricated and has threatened military action if the U.N. Security Council punishes it.
Read the full story here:
N.Korea fishing boat incursions on the rise – South
Reuters
John Ruwitch and Jack Kim
6/17/2010