A valued reader points out this gem by Kernbeisser: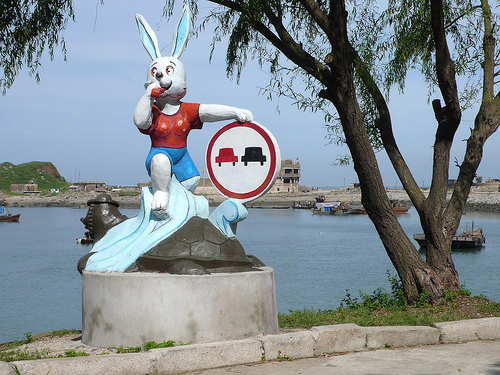 The above road sign is supposed to remind drivers not to overtake those ahead of them.  A powerful lesson the leadership would prefer to instill in all officials–not just those with cars.
You can see this rabbit yourself if you visit this summer! How about that for an incentive?
Here are more great photos by fellow traveler Nayan Sthankiya including one featuring yours truly.