Sunday, August 26th, 2012
Below is the cover of the book 생횔총화 or Everyday Self Criticism. North Koreans are supposed to write what they did wrong each day to present at their Saturday self-criticism sessions.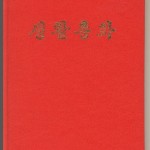 Below is the cover of the book 경애하는김정은동지말씀 or Words of the respected comrade Kim Jong-Eun. This is not a book by Kim Jong-un but rather a diary for writing down his words of wisdom.  Every North Korean is supposed to have one of these books. The small ones sell for 3000 Won (3 RMB) and the big ones sell for 5000 Won (5 RMB) at the Rason market.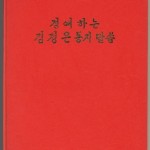 I am behind on blog posts, but more on Rason trade fair and other events will be added this week.