Rodong Sinmun has reported:
[Kim Jong-un] visited the operational airfield in the western region together with Ri Sol Ju to guide "the Combat Flight Contest among Air Commanding Officers of the Air and Anti-Air Force of the KPA – 2014".
This air demonstration took place in Onchon, part of Nampho City.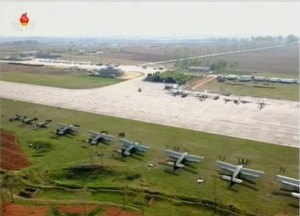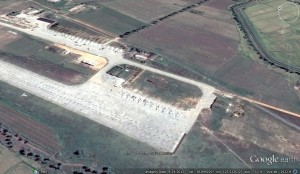 Pictured above television and satellite images of the same AFB in Onchon.
Sunan Airport in Pyongyang is only about 32 miles (51km) from Onchon AFB, so if flown directly, the route would have just taken a few minutes.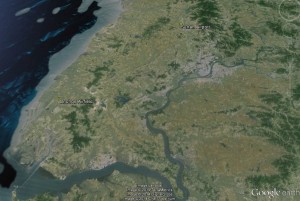 Some of the aircraft used in the show are not normally stored along the AFB runway. They could have been flown in from other airfields or they are stored underground at a nearby underground AFB: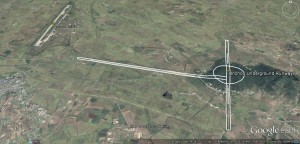 [Note: In an earlier version of this post I named it "Onsong" which was just a stupid mistake and pretty embarrassing. Never blog when you are in a hurry.]