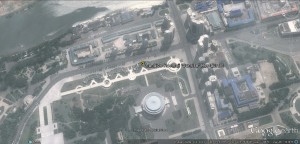 Pictured Above (Google Earth): Haemaji Restaurant in Pyongyang
Choson Exchange reports that the Haemaji Restaurant group is offering a new "loyal customer program". According to their web page:
There is now a Haemachi-wide loyalty card, which operates as you'd expect: keep spending, earn points, use the points for things later.
Here is breakdown of the reward structure (again provided by Choson Exchange):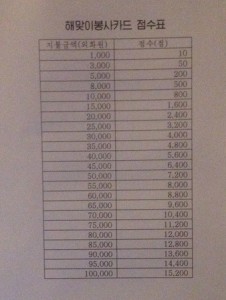 The left hand column is labeled "Money Paid (Foreign Money)". The right hand column reads "Score (Points)".
Here is the program announcement in English: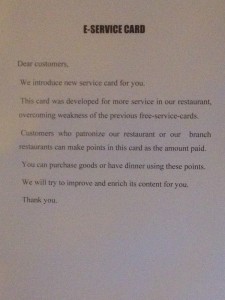 So this program is a reboot…version 2.0? Here is the relevant text:
This card was developed for more service in our restaurant, overcoming weakness of the previous free-service-cards.
I am curious what weakness the initial reward card program contained that caused them to relaunch the effort?
Choson Exchange also reported that the Rakwon Department Store also had a customer loyalty program. I also wrote about a another form of customer loyalty program at the Kwangbok Supermarket back in December 2012.