The DPRK has registered its second Clean Development Mechanism (CDM) project: The Kumya Hydro Power Plant.
Here is the official UN web page containing all of the technical information.
Here is an older Google Earth satellite image featuring the approximate location of the dam and power station (39.554552°, 127.164363°):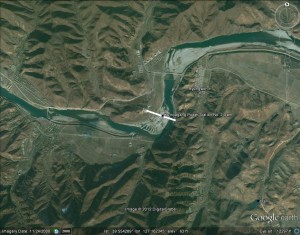 The Hanns Seidel Foundation (Facebook page here) visited the site and took this photo: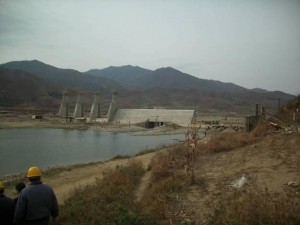 The dam was also featured on the North Korean evening news on 2012-9-28, however, it appears to be known domestically as the "Kumya-gang Power Station No. 2 (금야강2호발전소)". You can see it here at the 3:36 mark:
Additional Information:
1. The DPRK's first CDM project: Hamhung Hydro Power Plant No. 1
2. I have collected lots of information on the DPRK's CDM efforts. You can read about them here.