UPDATE:  The Reconnaissance Bureau was recently reorganized.  Joeseph Bermudez has all the information on the reorganization.  Check it out here.
ORIGINAL POST: Kim Jong-il recently visited the Reconnaissance General Bureau (formerly Reconnaissance Bureau) which is assigned the military cover designation of 586 and is frequently known as 586th Army Unit.  The bueau was recently accused of ordering the assassination of Hwang Jang-yop (A claim the DPRK denies).  NK Leadership Watch has full video  of the visit, but here are some photos: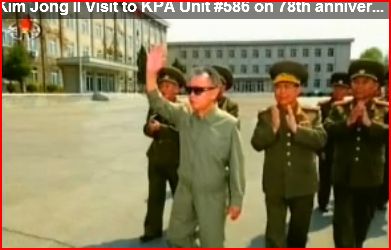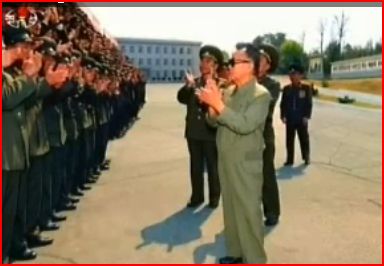 Today a  reader contacted me claiming to have located this facility on Google Earth.  I believe this person is correct. Here is the satellite image:

Click on the image for a larger version.  The coordinates are:  39° 6'28.45″N, 125°43'53.86″E.  You can see it in Wikimapia here.
My congratulations to the reader for finding this one.